Car Service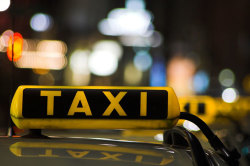 Do you need car service for a special night out, a business appointment, or a trip to the airport? In Lexington and the surrounding area, your best bet for quality car services at reasonable rates is Thoroughbred Taxi Services. We take great pride in offering some of the best car transport service around. We'll get you to your destination on time and in complete style and comfort. You can count on our knowledgeable and skilled drivers to provide car service to and from all sorts of local destinations, ensuring your safety and security on the road. Contact Thoroughbred Taxi Services today to learn more, and to book your ride!
Our top-notch car services are ideal for:
Airport transportation
Corporate events and business meetings
Conferences
Celebrations and nights on the town
Concerts and sporting events
Daily or weekly appointments
And much more!
Whether you hire us for car service to the airport or to take you and your spouse out for an anniversary or date night, you can expect prompt and reliable service. We understand that when you hire someone else to do the driving, you want to be sure the car service you choose values punctuality as well as safety. Choosing Thoroughbred Taxi Services for car service from and to destinations in Lexington means getting on-time pickups and drop-offs, drivers who adhere to all the rules of the road, and a commitment to your satisfaction with our services.
One of the things that sets Thoroughbred Taxi Services apart from other companies offering car transport service in Lexington is our stylish and well-maintained vehicles. We'll always pick you up in a clean and spacious vehicle, so you can enjoy your ride with us. Our vehicles are perfect for executive car service and personal car service to just about any location in town.
To learn more about hiring Thoroughbred Taxi Services for car service to the airport, car service from a corporate conference, or for any other transportation needs, call or e-mail us today! We'll give you our best, because we want you to choose us for local car service again and again. We look forward to picking you up and getting you where you need to go!
town car service
airport car service